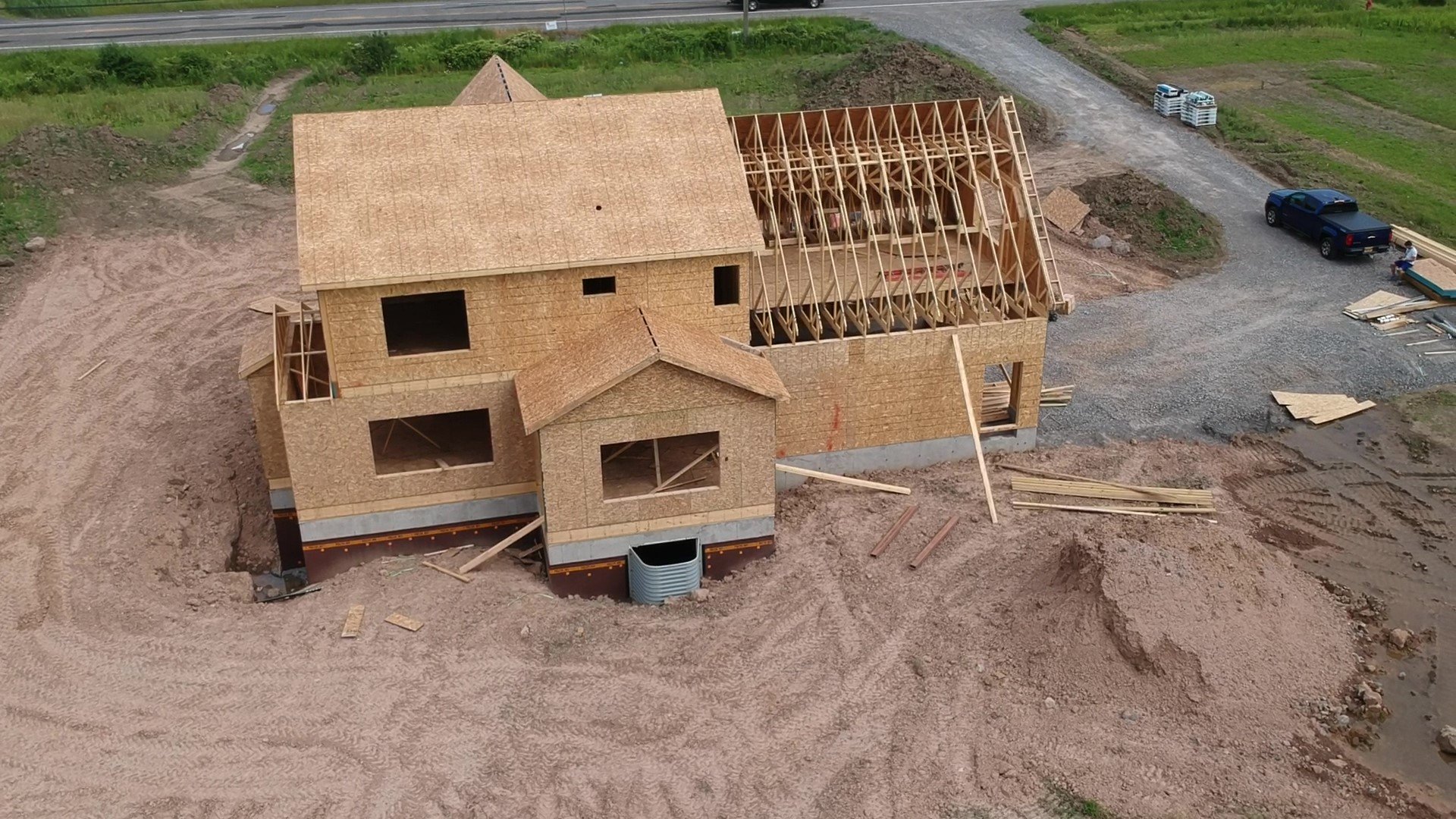 Precision-designed pre-fab building components
Optimized Framing Solutions for Commercial & Residental Projects
Ordered as a complete framing package, our pre-fabricated roof trusses, floor trusses, and wall panels comprise the Fast Track Framing System. Developed and refined over several decades, the framing system takes the heavy lifting out of new building construction.
Manufactured to exact specifications, the Fast Track Framing System lets your team significantly reduce on-site structural construction. In addition, the system makes framing a more efficient process, requiring less time and fewer workers.
Through precision design, the Fast Track Framing System offers enhanced cost controls. Building components are manufactured with only the materials needed – you & your clients won't pay for lumber and other supplies that end up in a scrap pile.
All Fast Track Framing System components are built in a factory-controlled environment using the latest tools and technology. Through this, wall panels are made perfectly square and leave no room for gaps, meaning a greater thermal insulation value is achieved throughout a building.
Designed for quality and efficiency in the field, the fast track framing system takes panelized construction to the next level.
Roof Trusses
Built to your design, our roof trusses are manufactured with virtually no human error.
Roof trusses can be fabricated to a variety of shapes and types, including:
Attic
Gable
Scissor
Hip
Grambrel
Mono

Using state-of-the-art equipment, we can manufacture roof trusses with spans between 5'-120'.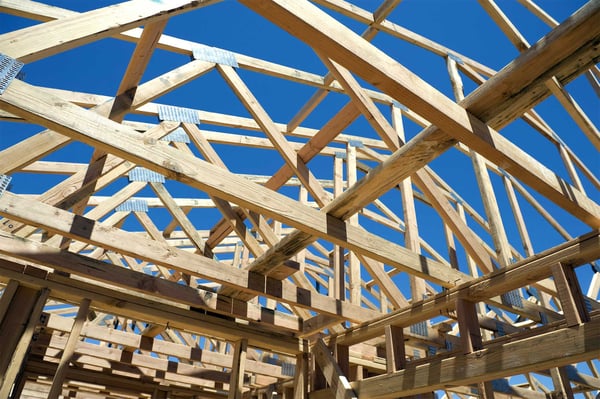 Floor Trusses
Providing support and stability in commercial and residential applications, our engineered floor trusses are made to handle heavy loads.
Floor truss systems can be manufactured to a span of up to 30' in a variety of shapes, including:
Parallel chord
Open Web
Wood I Joist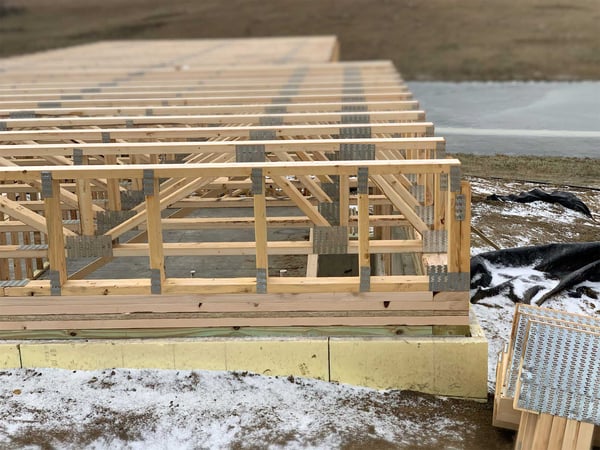 Wall Panels
We manufacture prefabricated wall panels for both interior and exterior applications. Pre-constructed with sophisticated equipment in our factory's controlled environment, our wall panels arrive on-site ready for immediate installation.
All North American Truss exterior wall panels are built to the client's specifications. Exterior wall panels for residential construction are made using 2x6 studs, offering improved support and more room for insulation. Wall panels with 2x8 studs are available upon request.
Exterior wall prefab wall panels are sheathed with 7/16' OSB, the industry standard.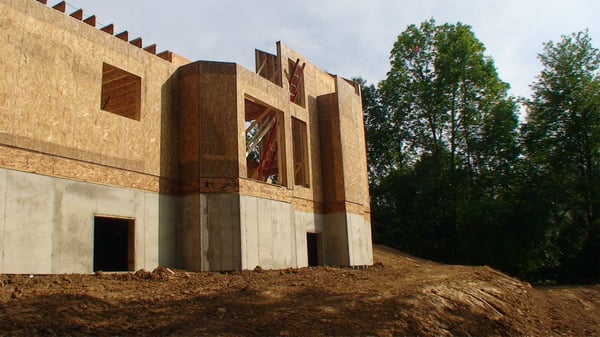 Pre-cut Floor Decks
With prefab decking, installing a new deck becomes much easier and simpler, saving you time and money in the field. Prefabricated decking is synonymous with construction efficiency.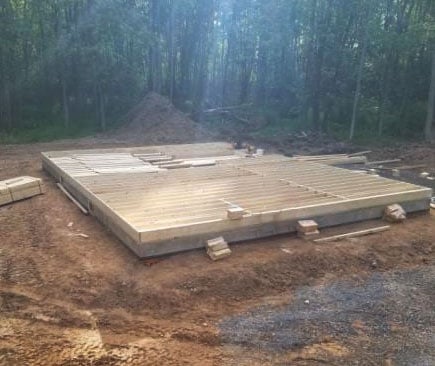 Shipping
North American Truss ships finished products from its factory to your job site within our service area.